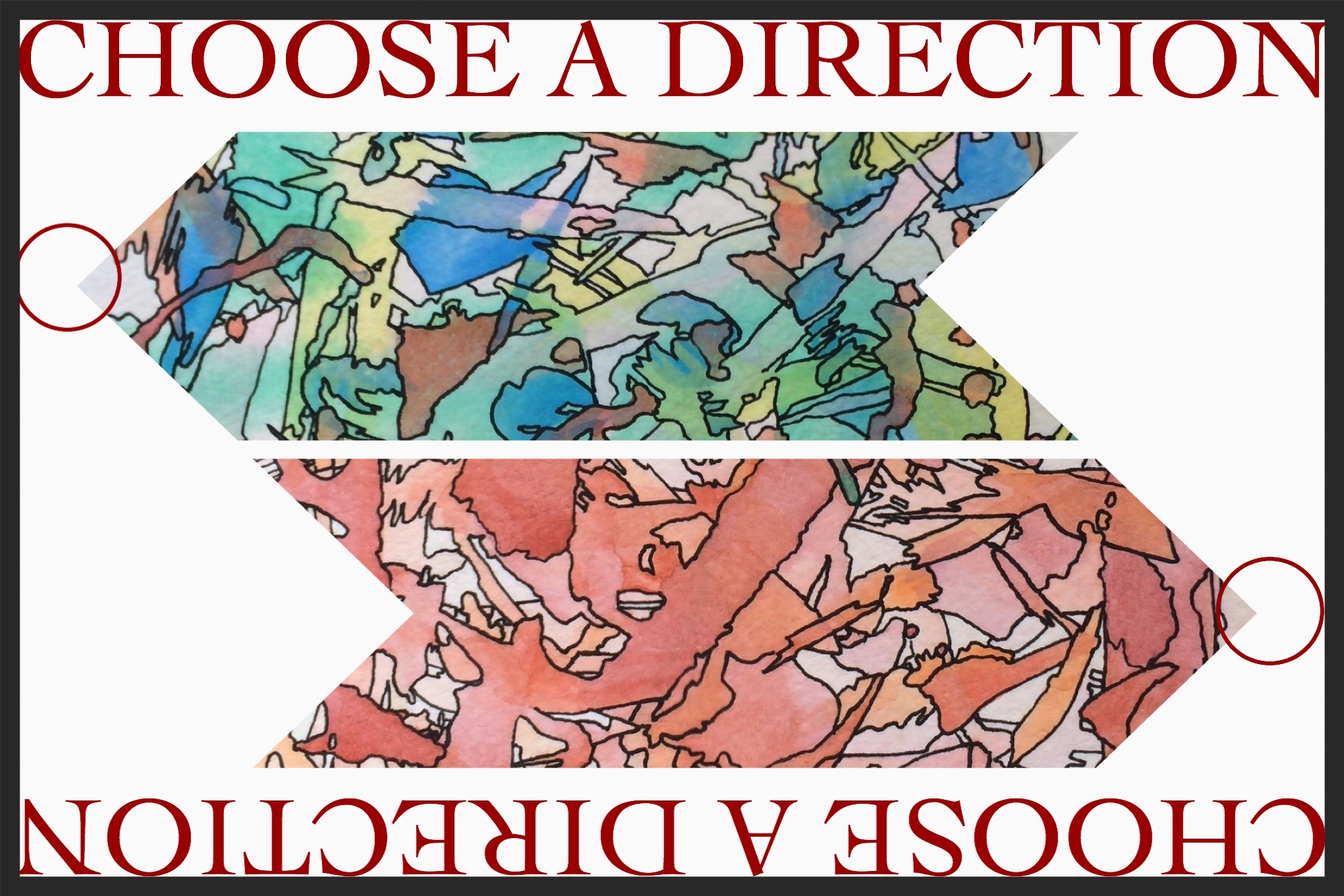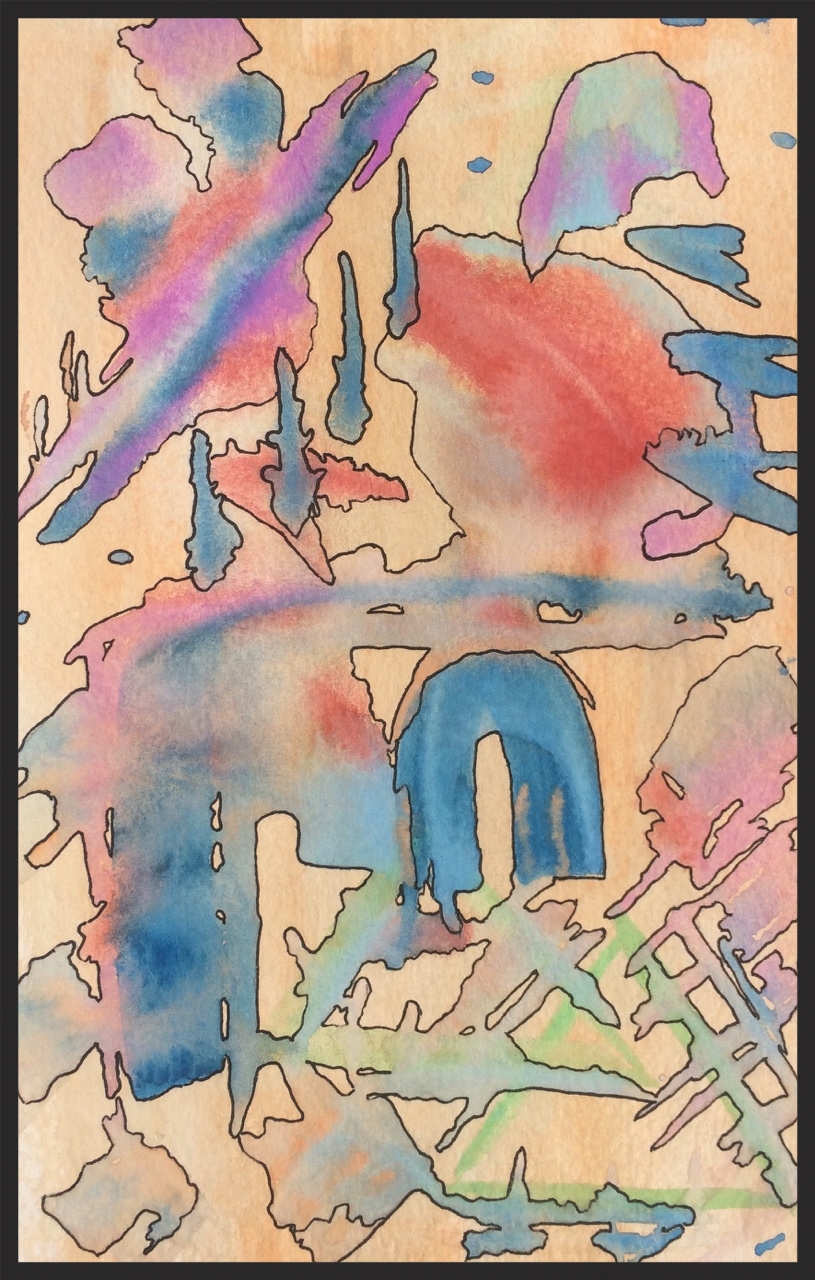 MY FIRST SUNSET ON A DIFFERENT PLANE
6x9in - 140lb - the key word with this one is first. this is more one of a kind than anything else I've ever done. I absolutely love it. I can't tell if it exists in deep space, on some mythological plan, or just on this piece of paper.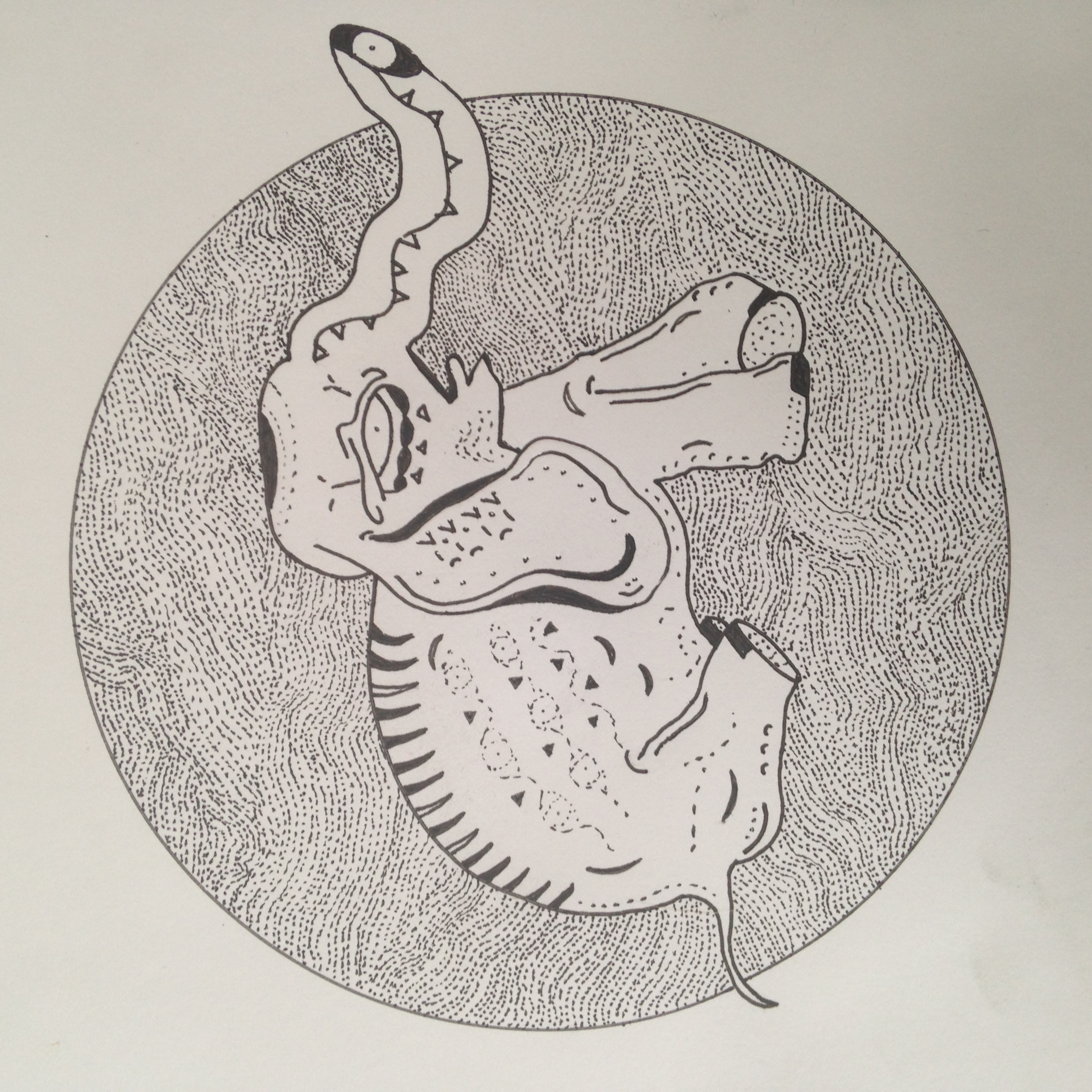 FULL CIRCLE
unknown size - unknown weight - this is one of my favorites. not only do the dots stand out as windy and free-flowing but the subject matter is wonderful. I love how the elephant is breaking his bubble. this would love amazing framed with any color mat.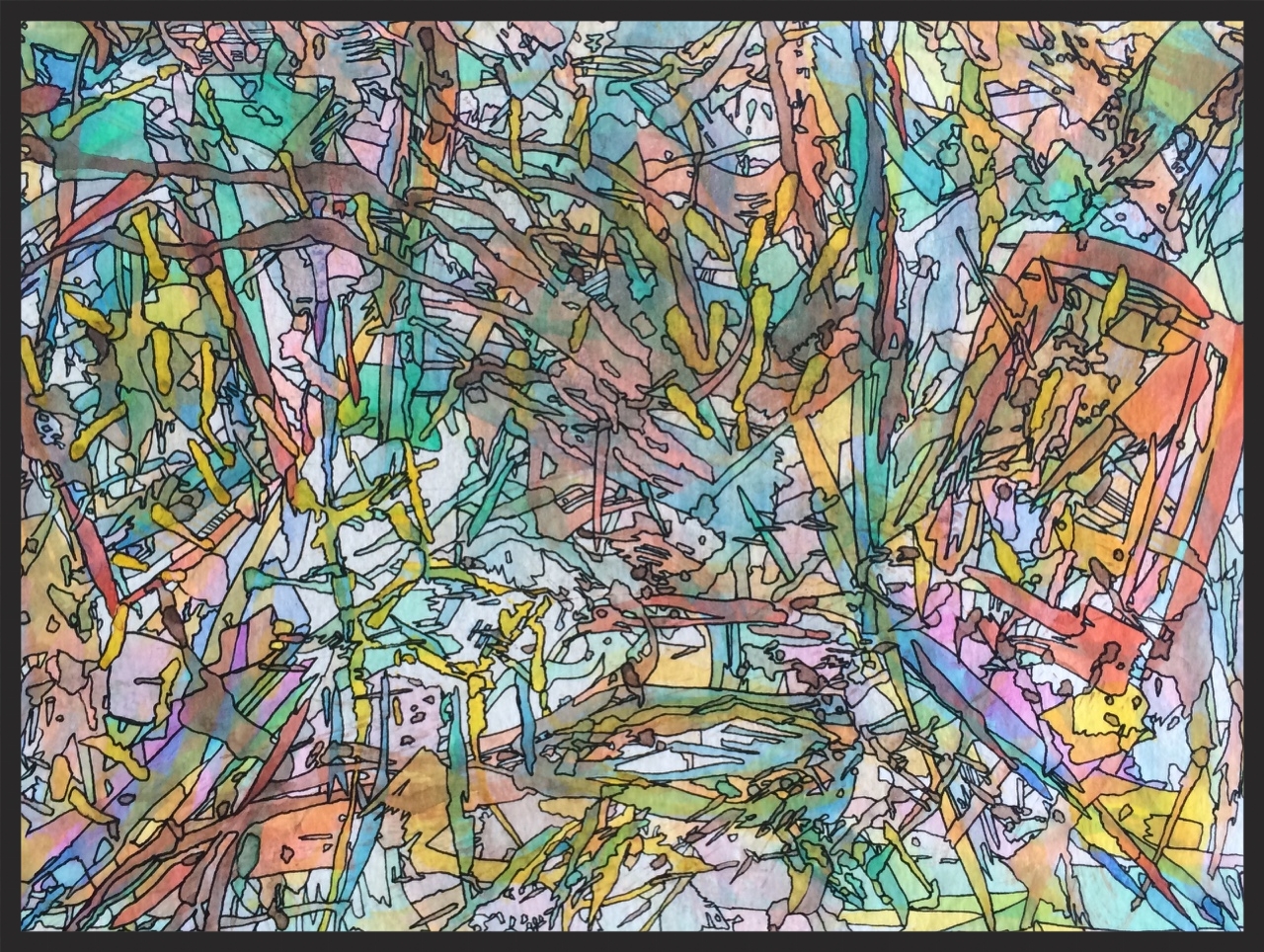 DO NOT TOUCH
9x12in - 140lb - this is one of those moments when the room is silent and you can hear the air bouncing between the corners of the room. there are just two relaxing paintings and a chair. the colors are bright, sunglasses bright.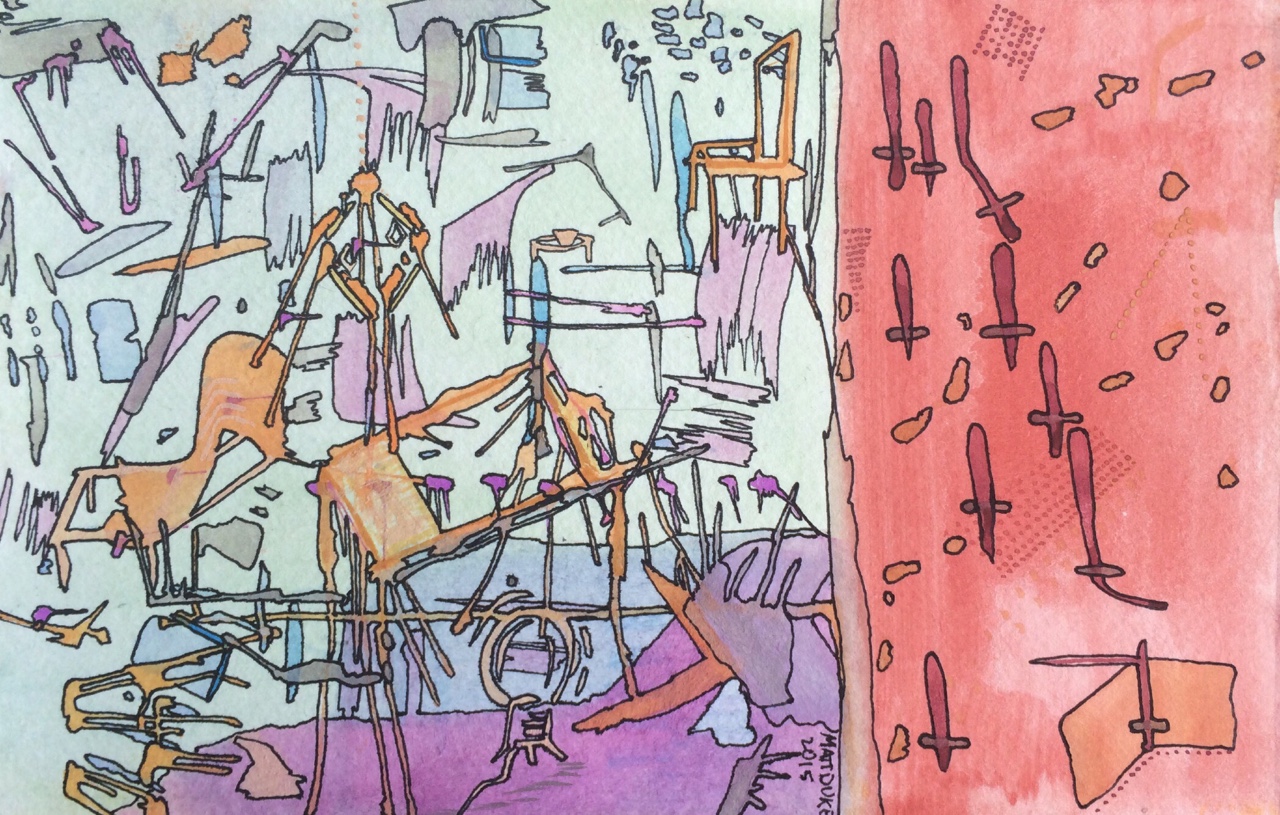 HOME CAN BE A BATTLEFIELD
9x6in - 140lb - this is a split world. the idea of battling in the home. remember when you were jumping from furniture to furniture? the pretend king or queen of a make believe world. emotions running wild in your parents controlled well placed home.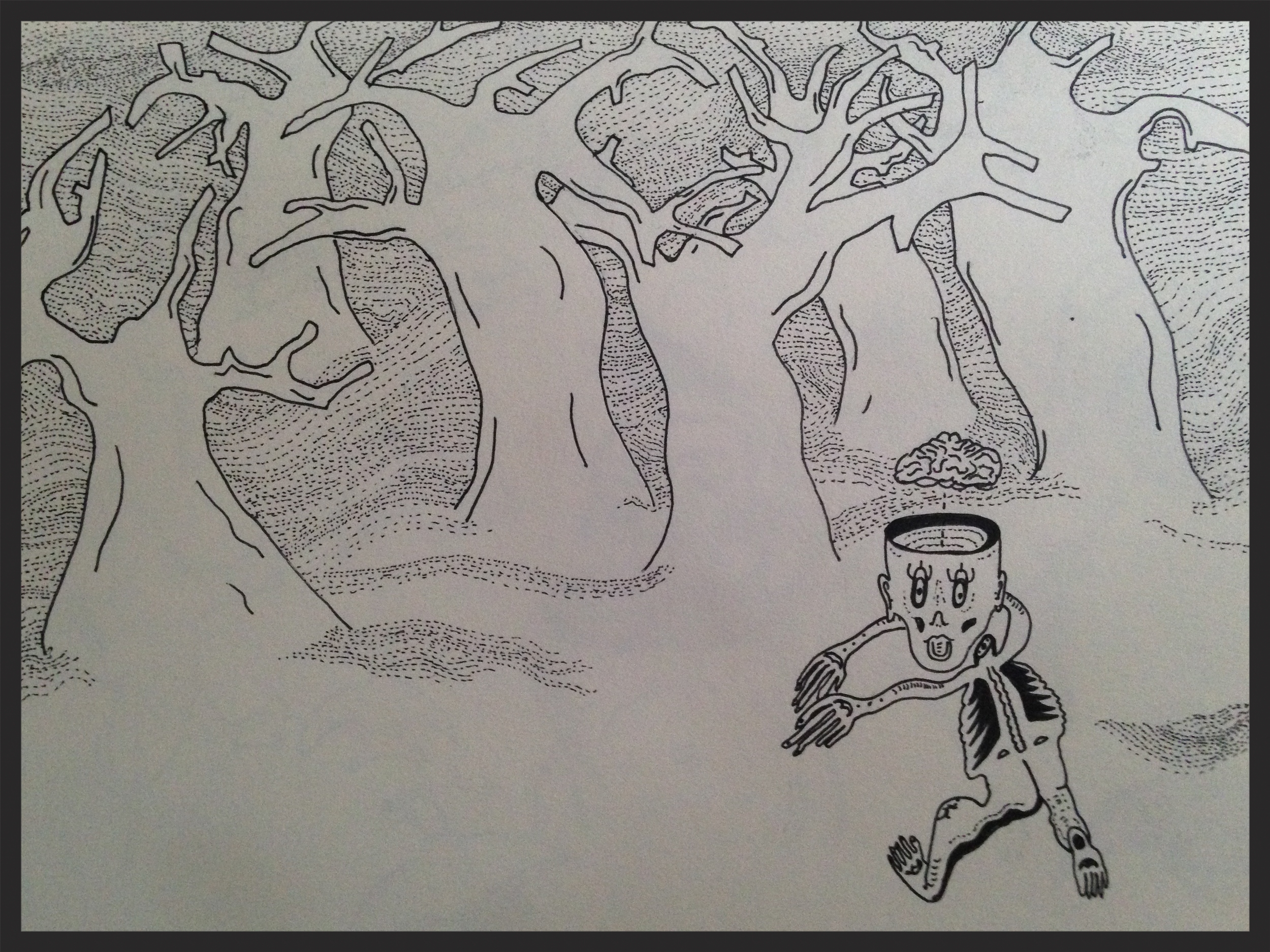 SOMETHING WAS WRONG
unknown size - unknown weight - this speaks more to one of my conditions than any other. while living in new york I completely lost my head. I was ready to run away, live off the grid and disappear. thankfully I was able to get help. running away would not have fixed anything.
3DM GLORY
9x6in - 140lb - you could drive yourself crazy staring into this one. although unlikely, I love the idea that anything could shatter the shapes and come bursting through.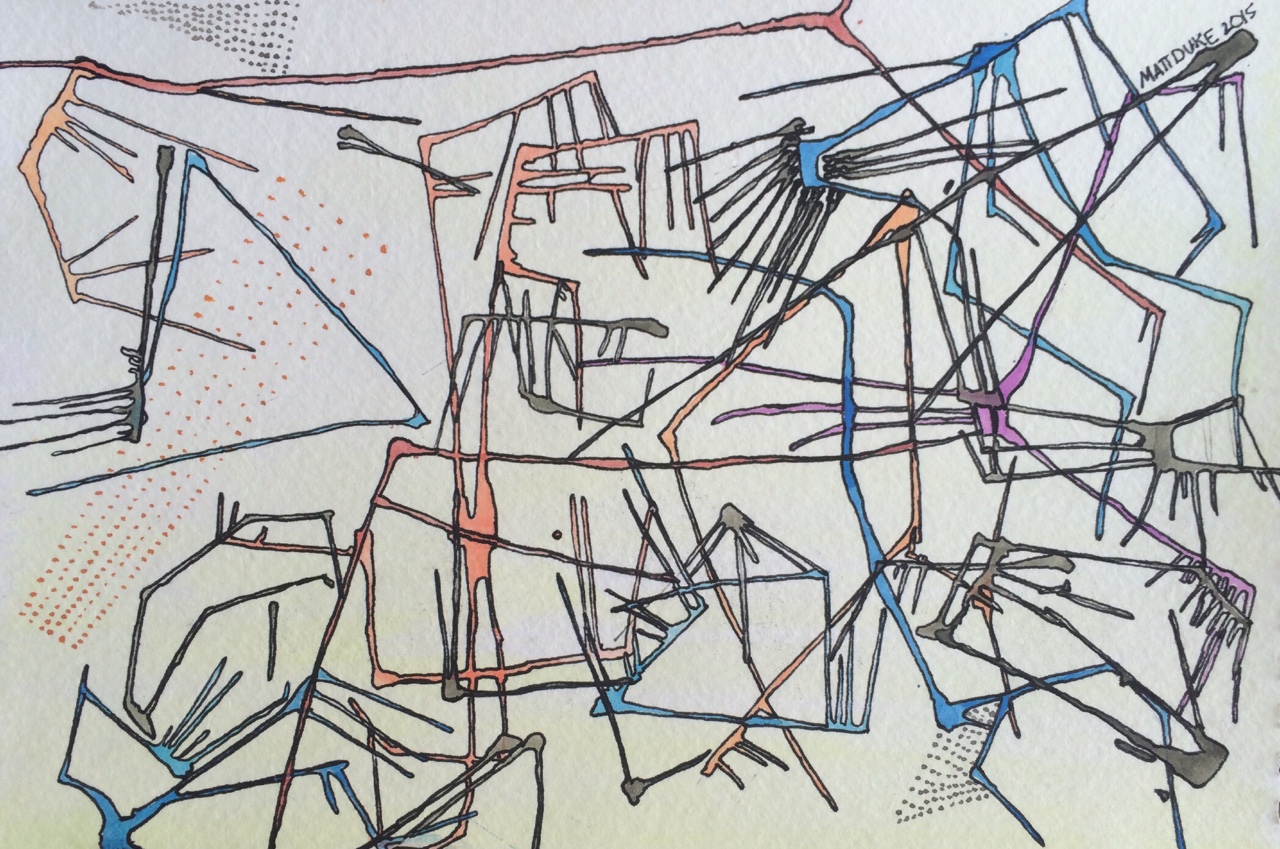 RAINBOW SKATE CLUB
9x6in - 140lb - I had an elementary school crush named Amanda. we would play mash and dream of the future. in middle school I ran into her at the skating rink and she acted like she didn't know me at all. this was kind of a turning point in how I started to view myself.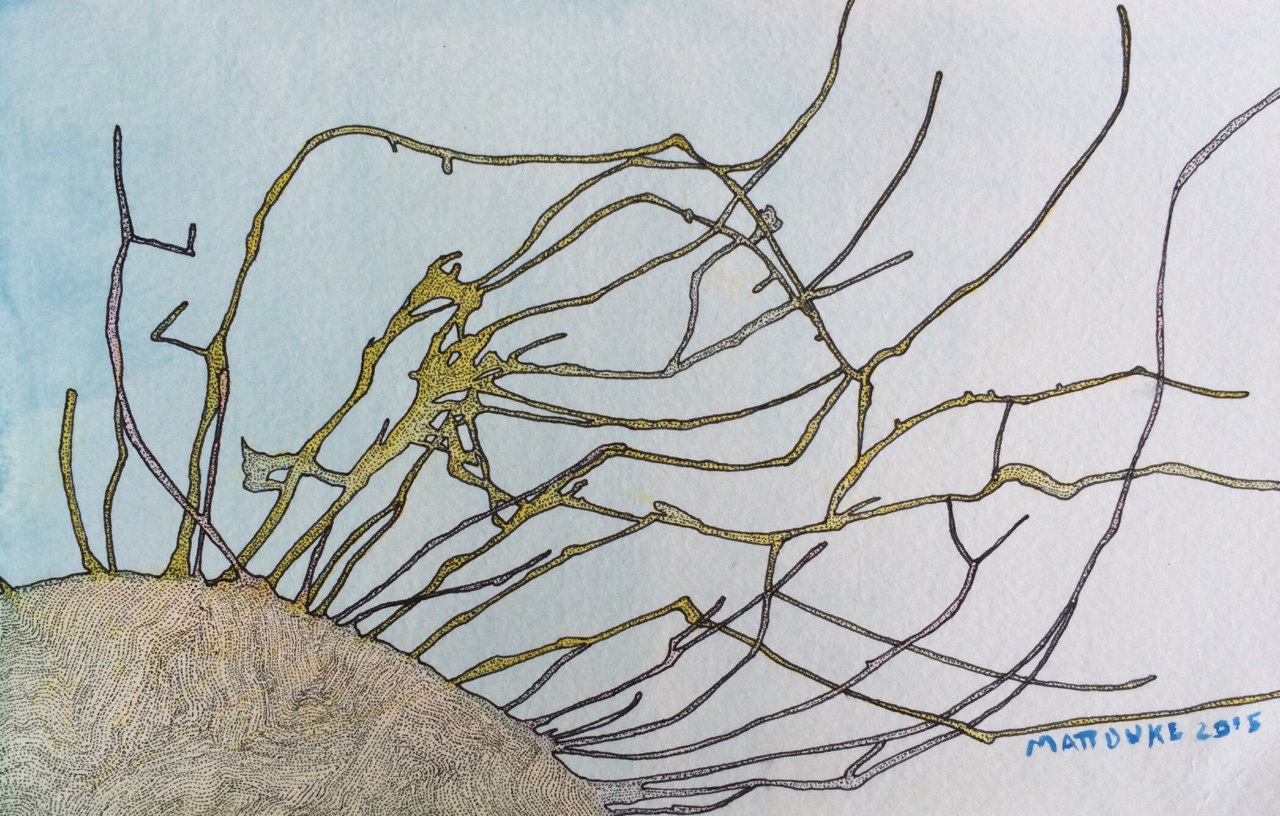 SPORTING FLARE
9x6in - 140lb - i'm not completely sure where this name came form. this reminds me of a solar flare. I love the dot detail which I don't do very often with these watercolors.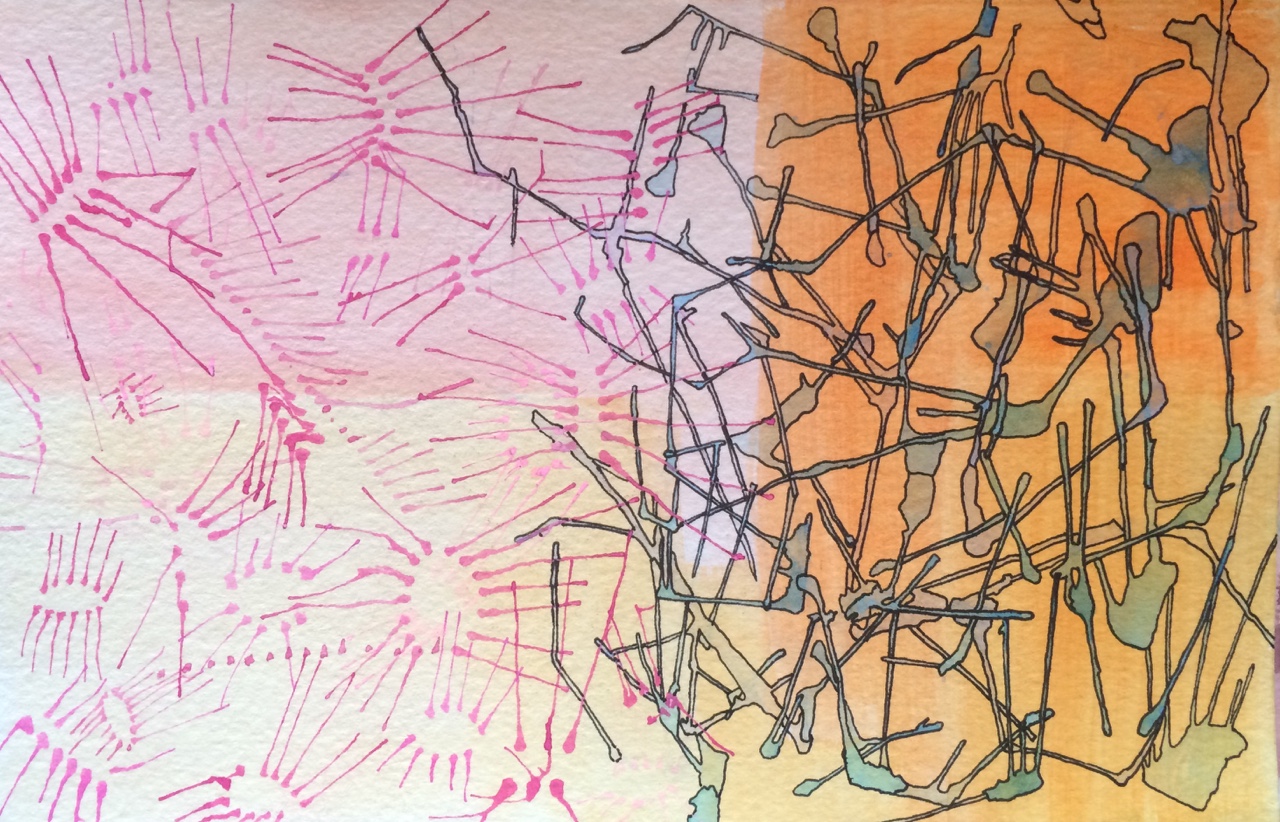 SPACE RELATED
9x6in - 140lb - war of the worlds. it seems so easy to float in the background and half the time it's what we want. however, there is another side of us that struggles for dominance. a side of us that needs an extra ordinary existence. the kind that is on top.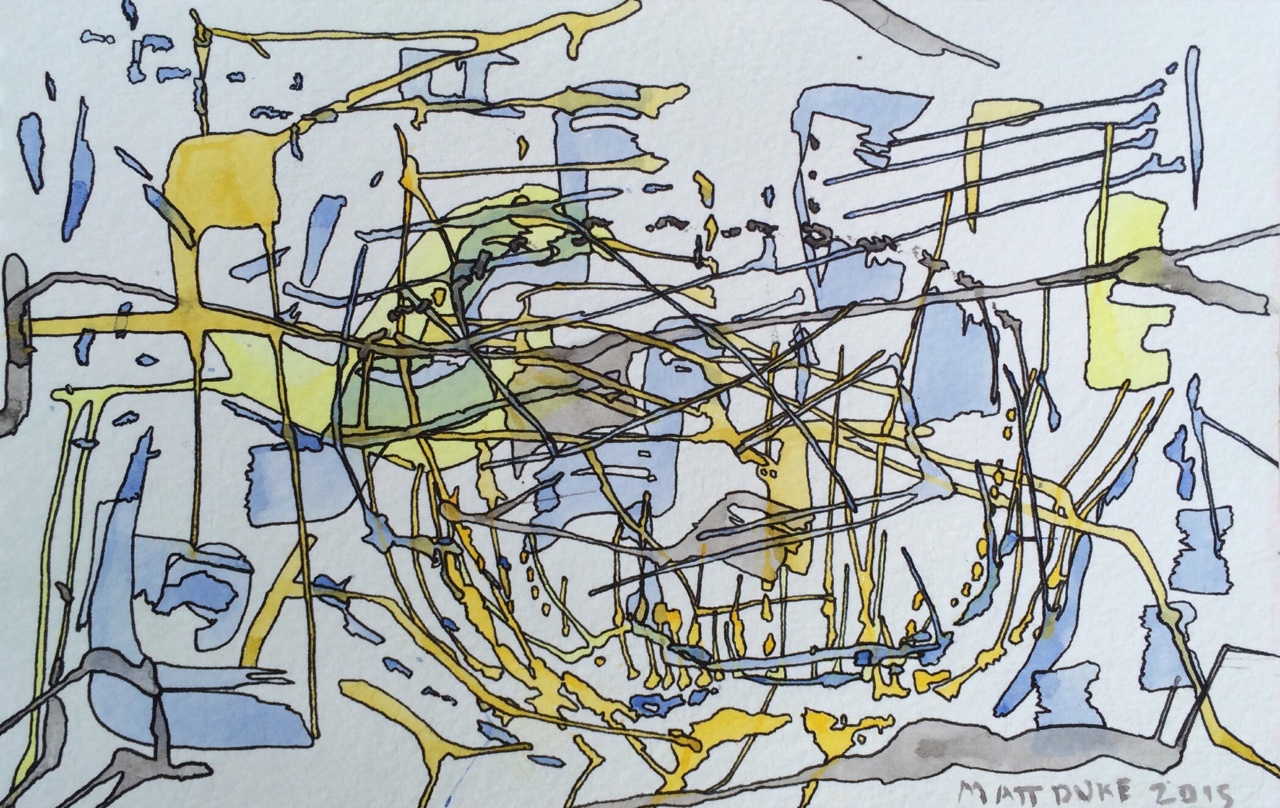 THE SOUND OF MUSIC
9x6in - 140lb - this one has such great colors and shapes. it reminds me of a birdcage. the alternative name for this could be THE BIRDCAGE. I'll let you decide. I want to lay down and sleep inside of this one.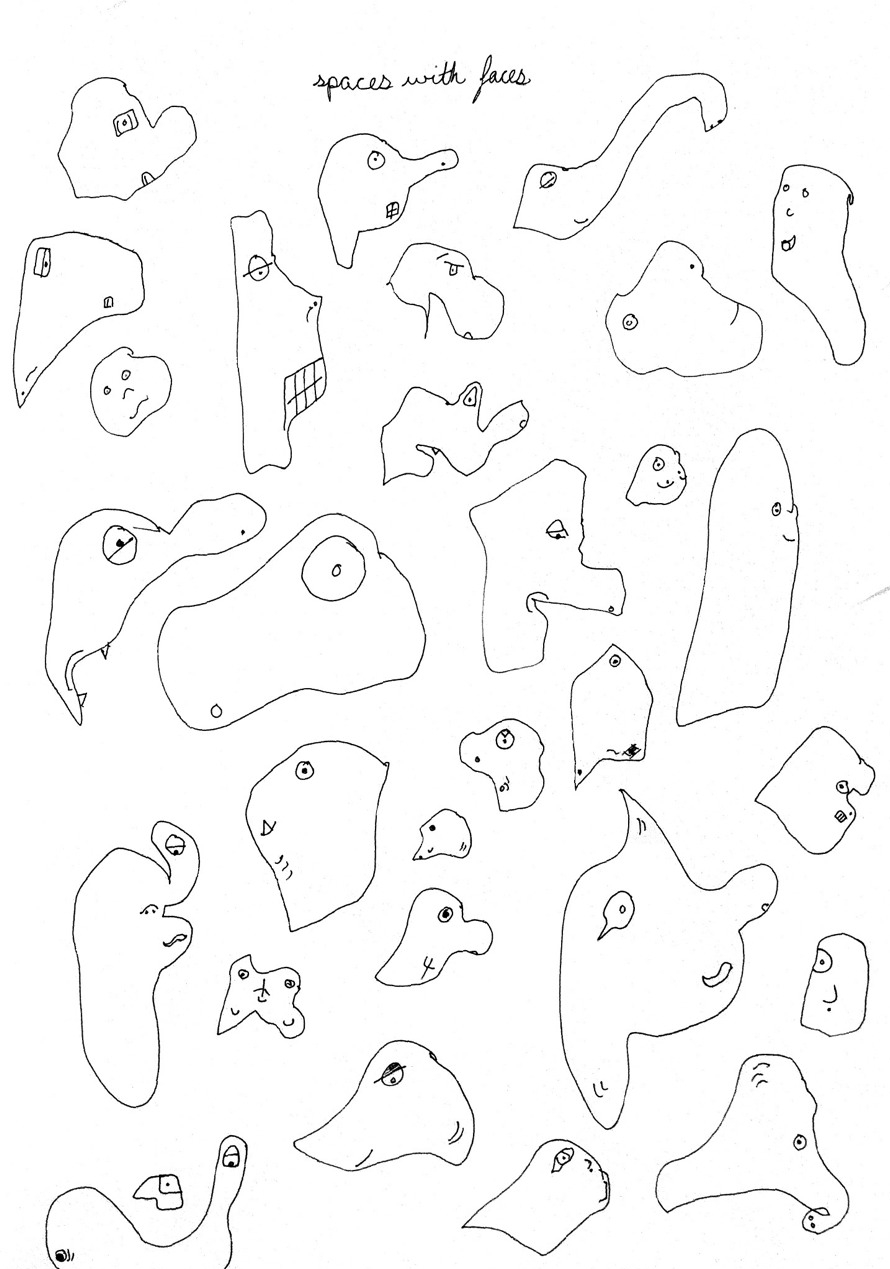 SPACES WITH FACES
unknown size - unknown weight - this is a game that I like to play. you start by quickly creating various shapes. then you add random eyes, mouths, and noses. keep it light and enjoyable for the best results.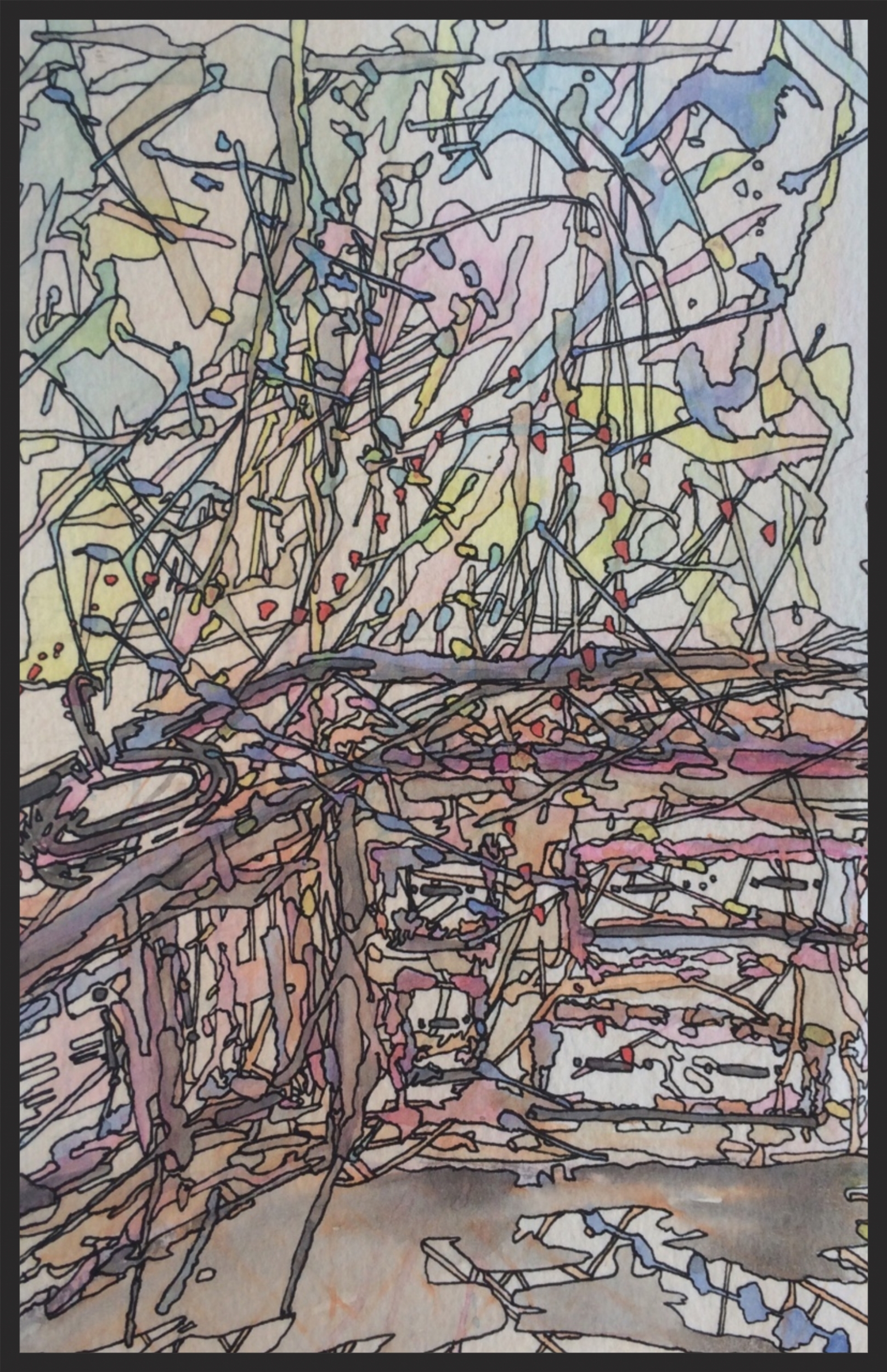 BATHROOM SINK
6x9in - 140 - I read a story by steven polansky titled LEG. simply, the story is about a basic, suburban life. It creates a feeling of bland normality. this is a picture of a master bathroom in one of the millions of suburban homes throughout the US.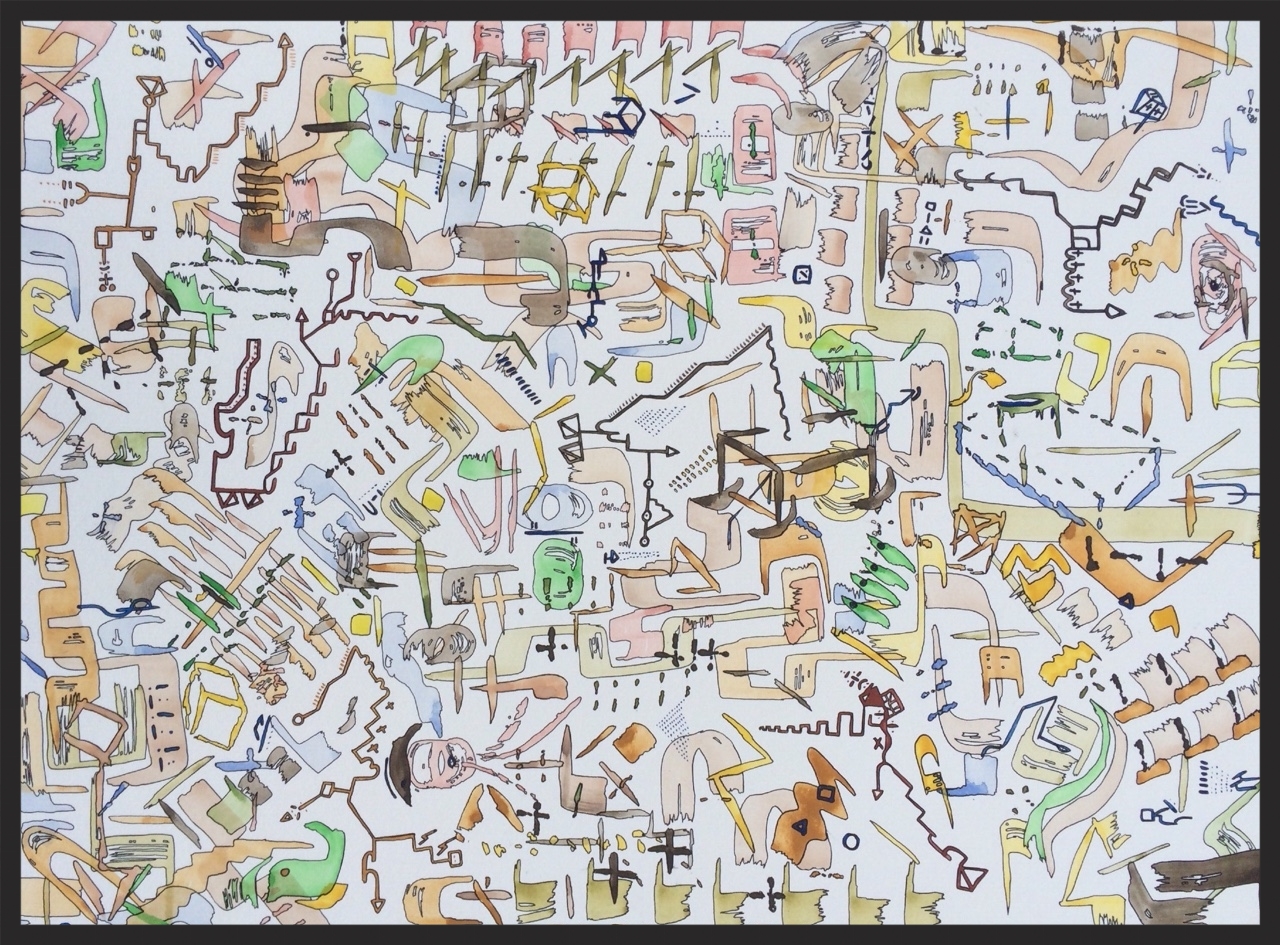 LOST IN ETERNITY
24x18in - 140lb - there is so much happening at all times. it's amazing how we can filter, focus and stay on task. It is very easy for my senses to become overloaded. often I've got to step back, close my eyes and reset.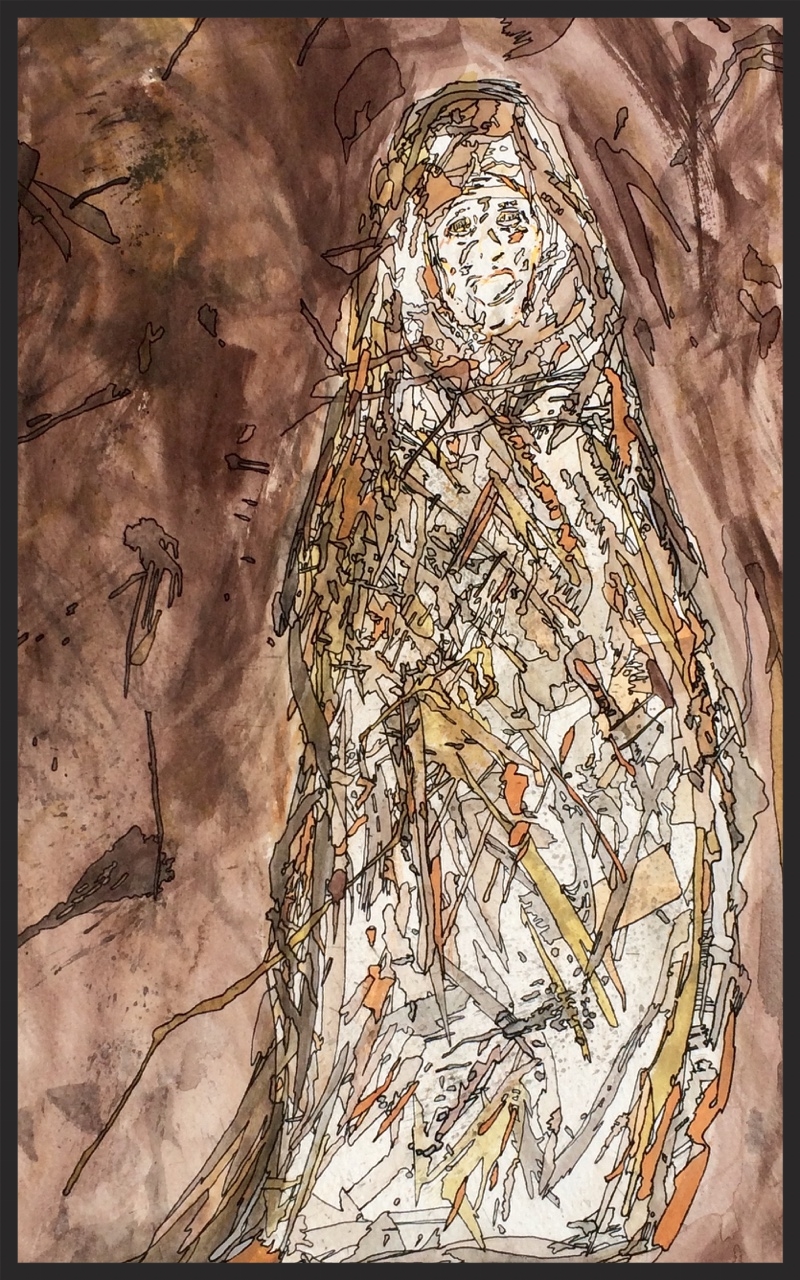 FEARFUL AND SEARCHING
12x18in - 140lb - not too often do I paint faces. the face tells so many stories. I generally try to spark sensations and force the viewer to relate to something that is slightly less familiar and personal. with that said, I love this painting. I think we've all been here. list emotions here: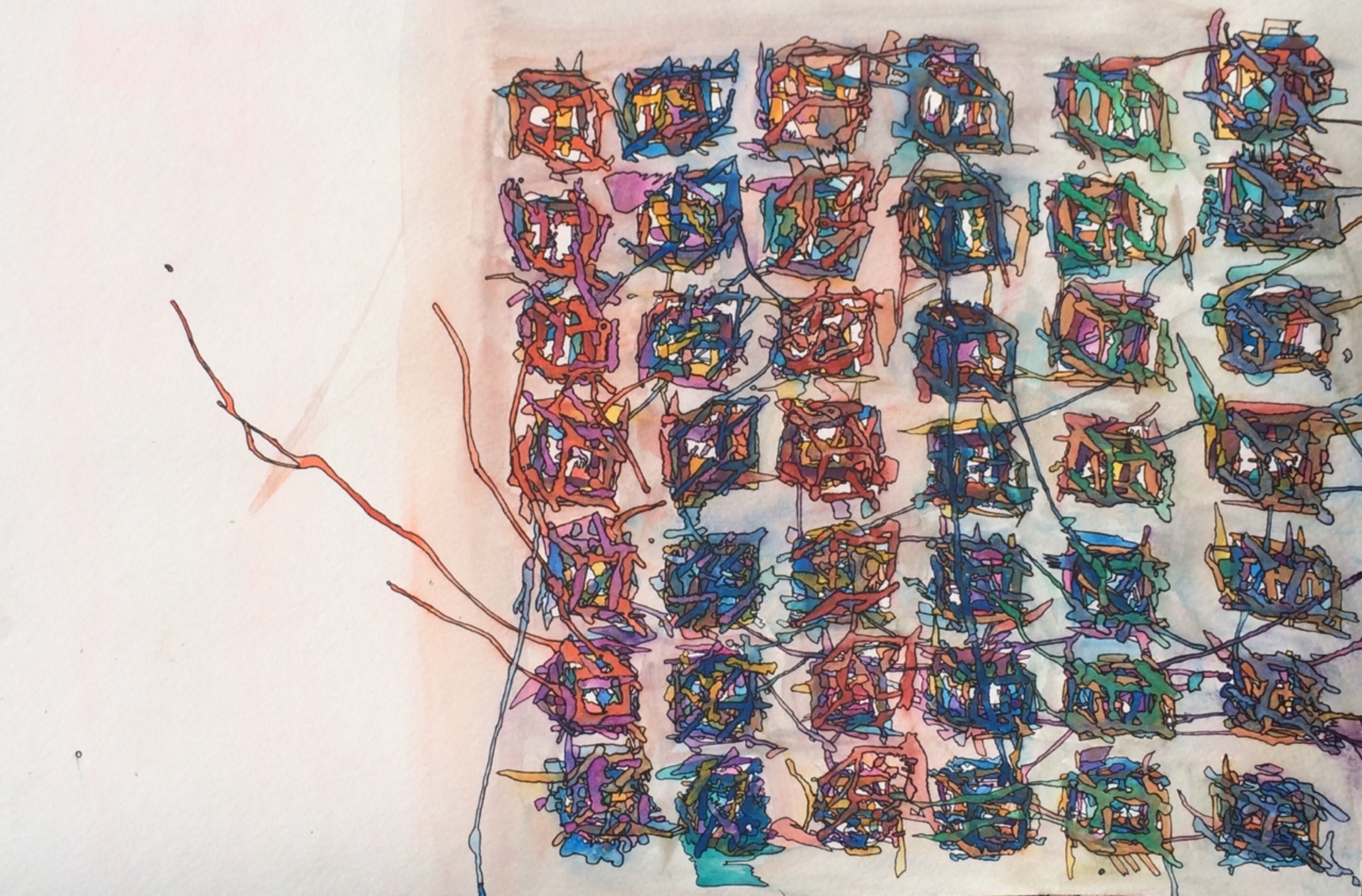 42 BY WAY OF 6 AND 7
12x18in - 140lb - this is my dads favorite. I wonder if most things can be viewed in 42 different ways. perception is one of my favorite topics. it's so subjective. next time we meet, I would love to hear your ideas on perception.
BUSHWICK NIGHTS
unknown size - unknown weight - I generally advertise this one as some type of drug induced party picture. know that in my 30's i'm watching from a distance. just like I always have.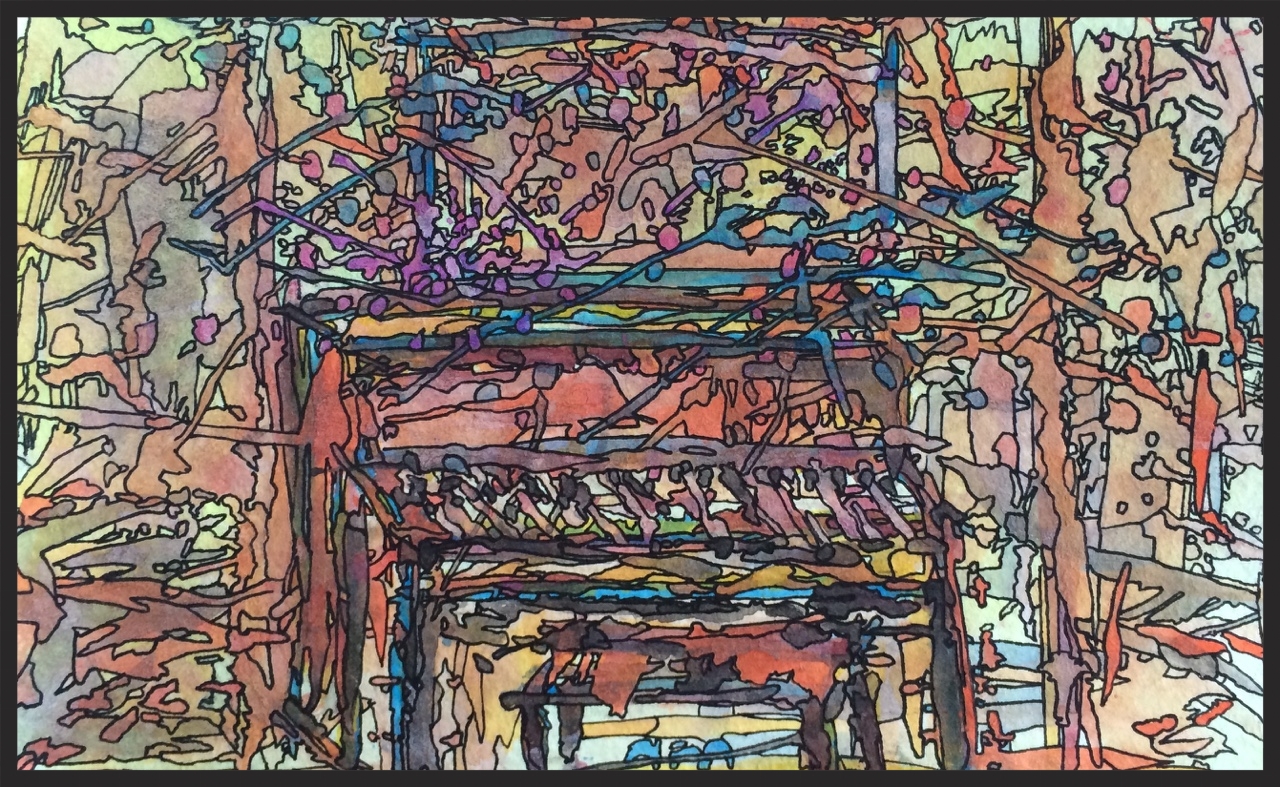 GRANDMAS PIANO
9x6in - 140lb - there was a piano in the tv room at my grandmothers old house. to my knowledge no one in the family plays. I remember all the decorations in this house. it was my home away from home. I miss it.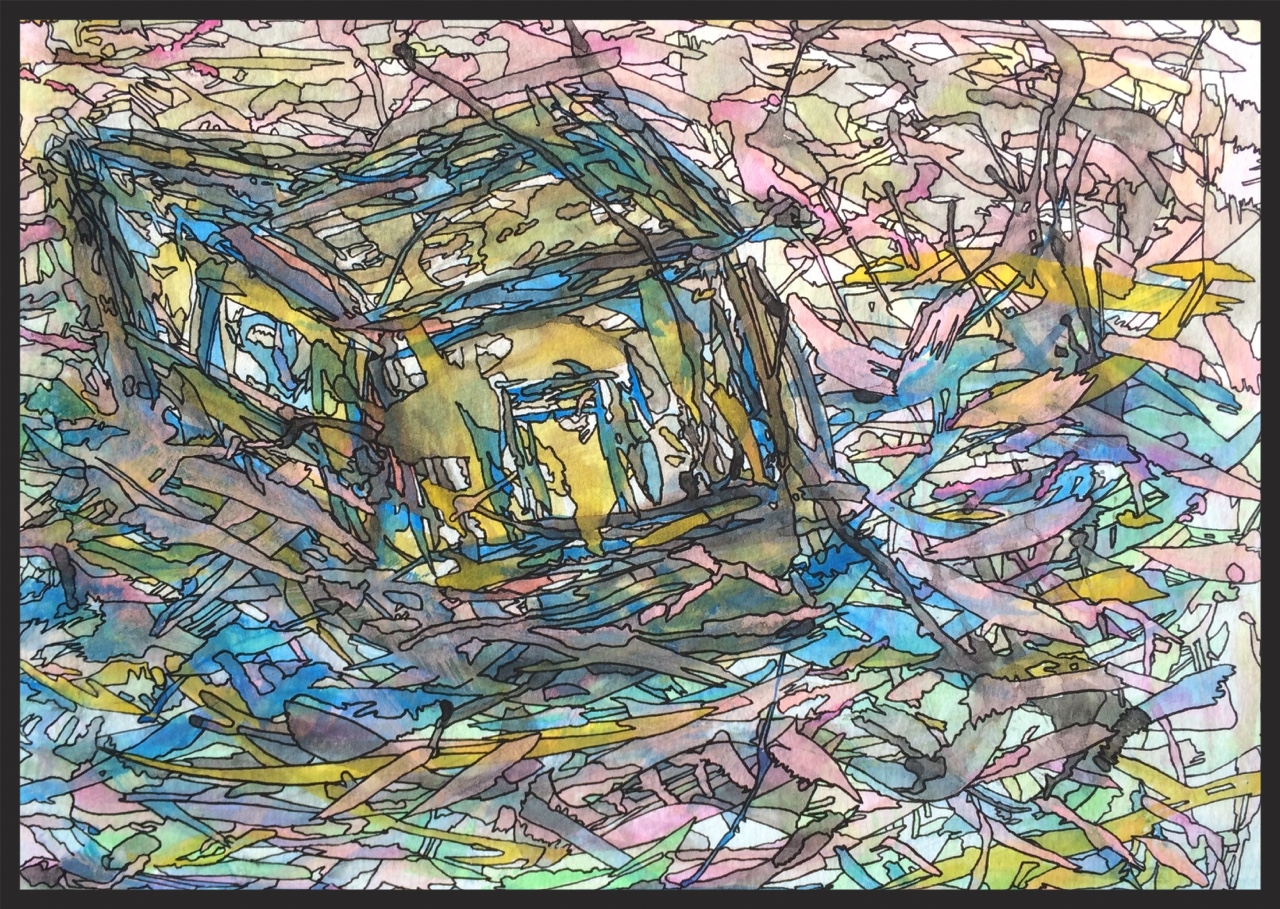 LIL' OSCAR
12x9in - 140lb - my dad has a boat named after his father. it is a 34ft troller. I need to convince dad to take the boat over to the bahamas. I would love to visit my former home of nicholls town on andros. with that said, my dad has a very complicated relationship with this boat.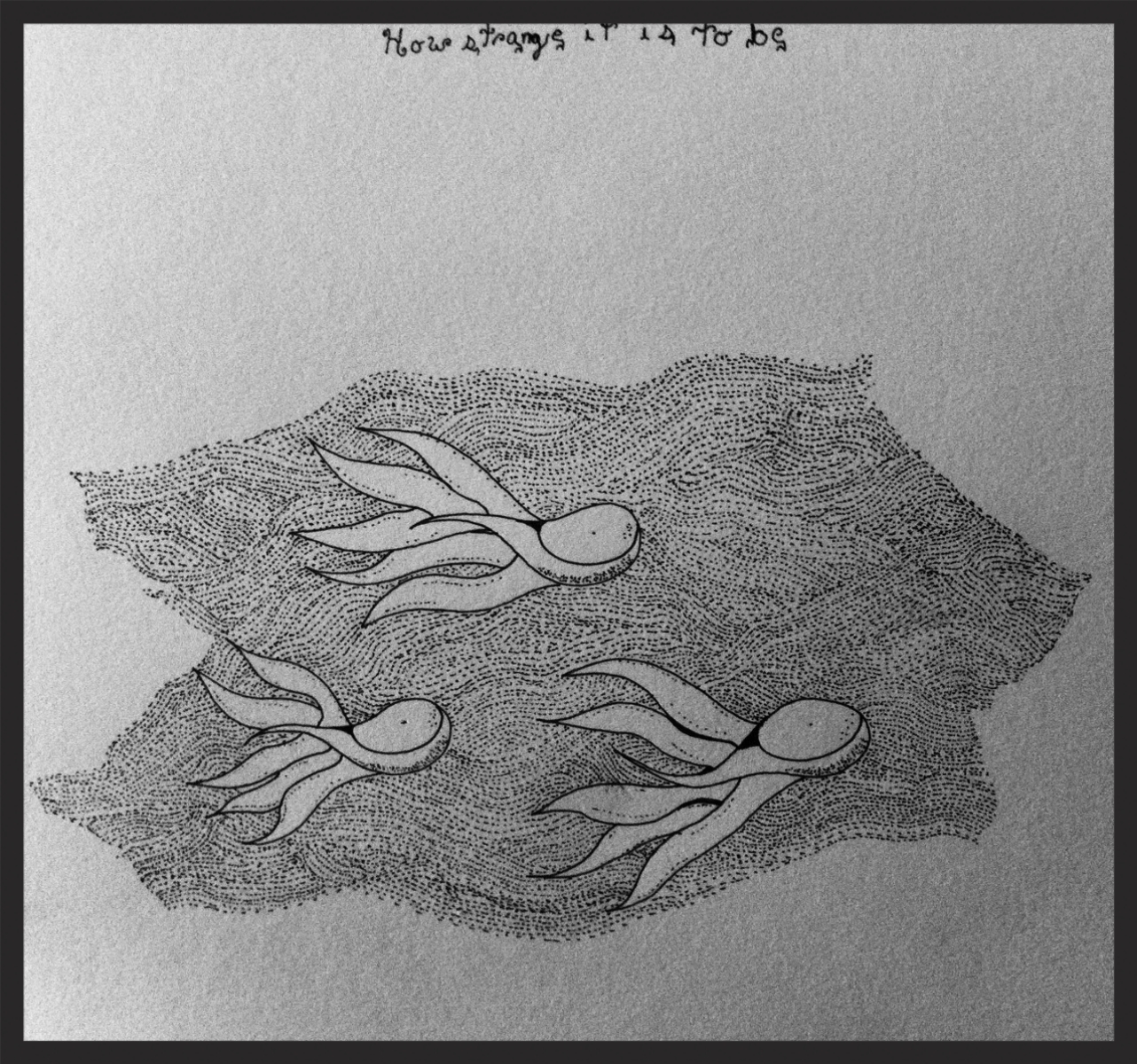 HOW STRANGE
unknown size - unknown weight - these guys remind me of some type of squid tongue. I love making fun ones from the sci-fi realm. there is always room for imagination.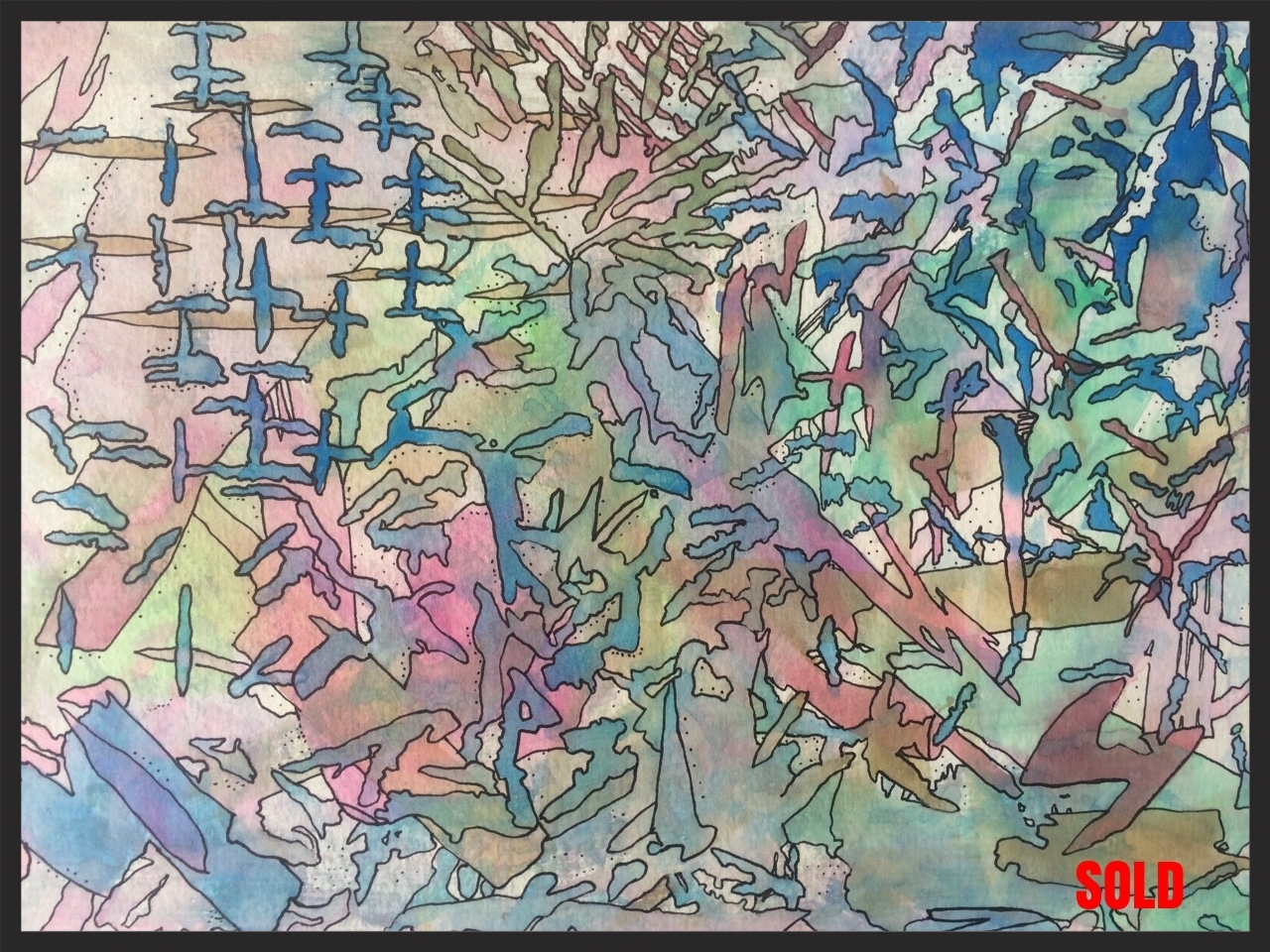 ERUPTION
12x9in - 140lb - auctioned off for charity this beautiful painting is now part of a private collection. I am happy that is off being enjoyed. I wonder where it is hanging and what type of home it is hanging in.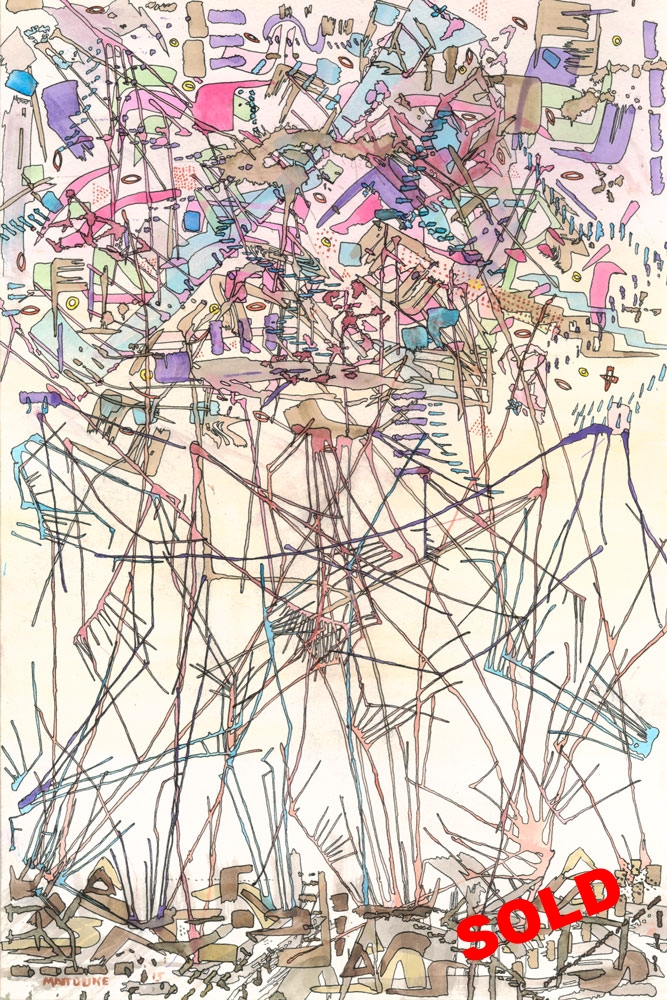 I LOVE THE SOUND OF BREAKING GLASS
12x18in - 140lb - This is 1 in an unofficial set of 3. One of my favorite things is breaking glass. To take something whole and split it into hundreds or thousands of pieces is calming and exhilarating.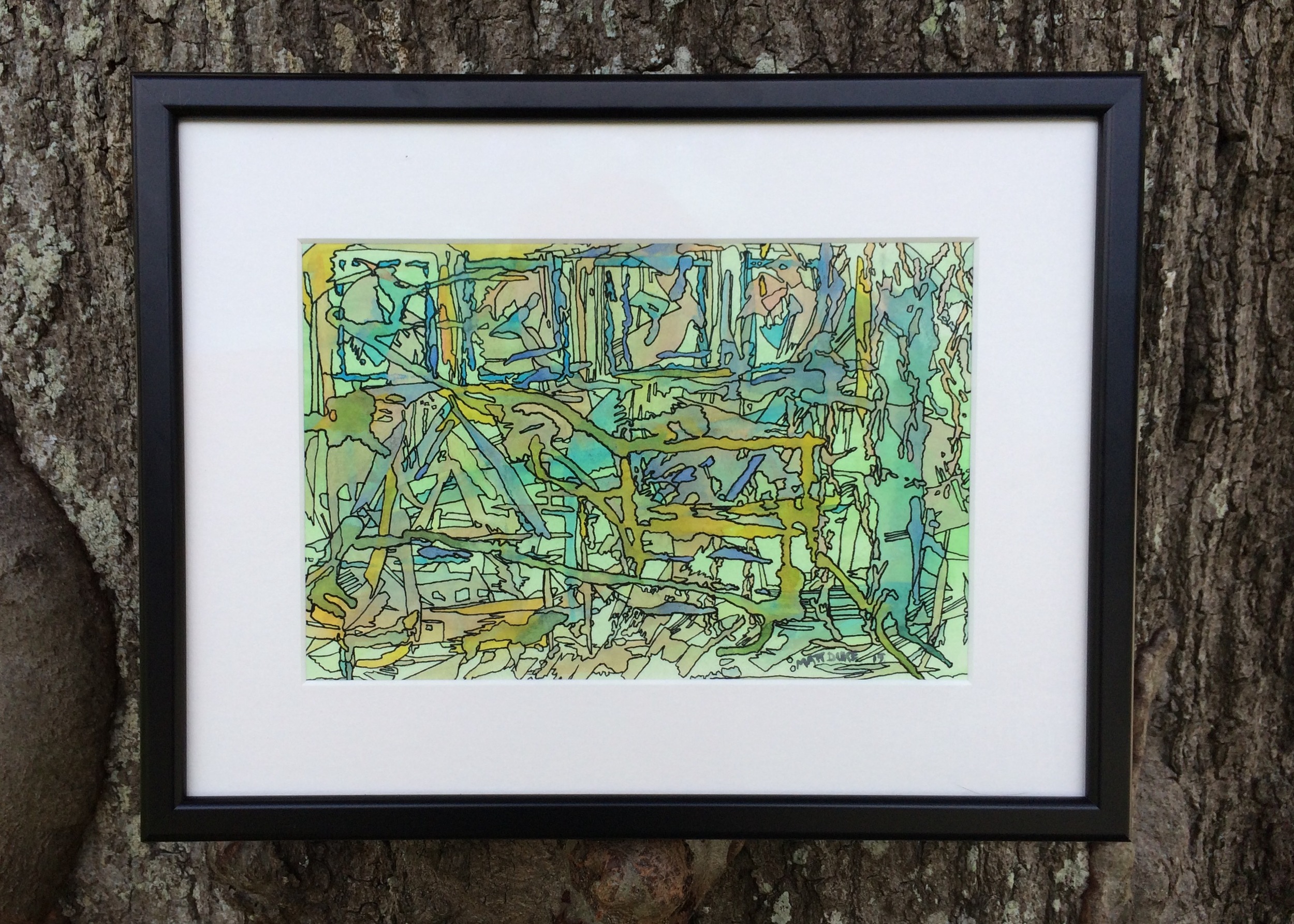 Watching the Watchers
I worked on this one while riding the train back and forth all over Orlando and the surrounding areas. Here we have a bench facing 4 paintings. I think of it as a gallery but the setting could also be a museum, courtyard or home.